In this post I have written a Baofeng uv-82 programming guide that will help you understand the different options you have to program your Baofeng UV-82 radio, with and without a computer.
This is just an entry level guide so no deep content will be found here. Instead, you can use this post to learn the alternatives you have to program your Baofeng UV-82.
To program your radio you basically have only two options available.:
Manual Programming
Programming using a computer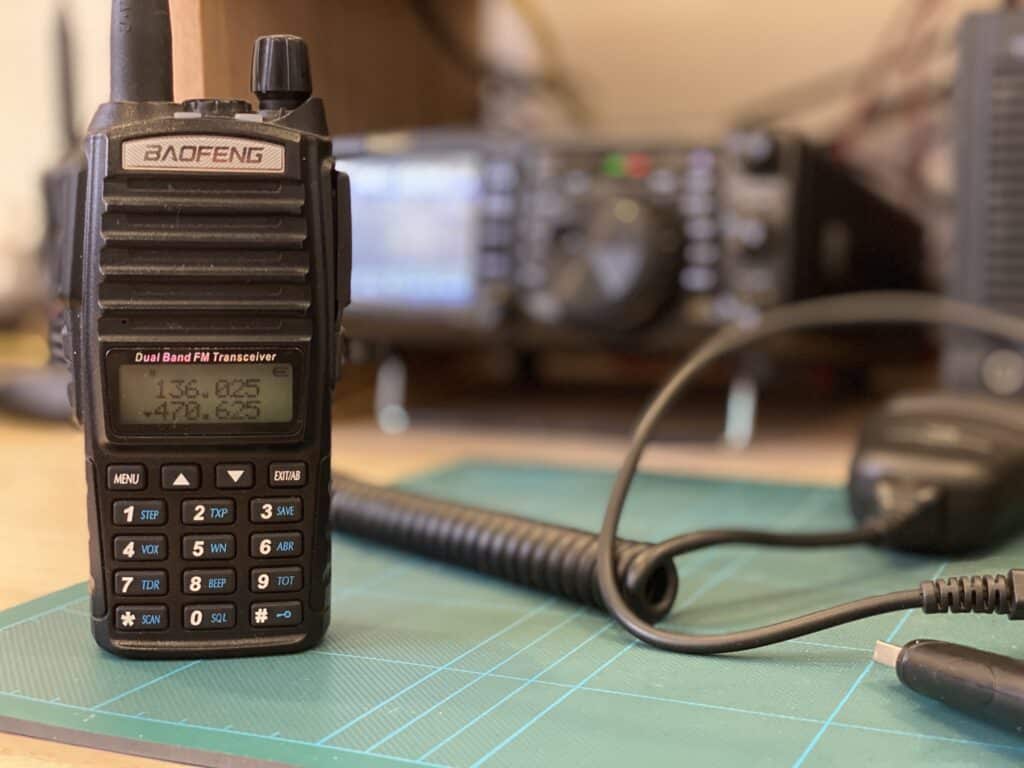 Baofeng uv-82 programming guide – Manual Programming
Programming a Baofeng UV-82 without a computer can be a tedious task. This radio doesn't have the best configuration menu and sometimes it is misleading, so you better get to know your radio in advance.
I say in advance because, in general, manual programming of a radio takes place in the field. This means with no access to a computer or any guide.
Because it is some kind of difficult to program we have created the Baofeng UV-82 Field Guide as a document you can print or save on your phone when you are out on the field.
Inside the Baofeng UV-82 Field Guide you will find procedures to:
Repeater configuration (frequency, shift and tone)
How to transmit on simplex
Store a frequency on a channel
Switch from Frequency mode to Channel mode
Power settings
How to scan within channels
How to adjust Squelch levels
As you can see, the guide covers frequently used operations so it's good to keep it near you. Also the links above, will take you to specific posts about each configuration topic.
In case you want to go deep and discover what this radio has to offer, go ahead and download the user manual.
The user manual will help you take the knowledge of your radio to the next level. As mentioned before, play with your radio in advance, don't wait to need to perform a specific task and get unprepared.
For this Baofeng UV-82 programming guide, it's more than enough for a first approach to the programming of this radio.
Baofeng uv-82 programming guide – Using a computer
To program your Baofeng UV-82 using a computer you will have to meet some requirements:
Software requirements
Hardware requirements
Hardware requirements to program a Baofeng UV-82
You will need a programming cable in order to connect your radio to a computer.
In case you don't own one of this cables I have 2 recommendations for you:
The first option will let you to program this specific radio and other Baofeng models. The second option is more versatile and supports other models and radio vendors like Yaesu, Kenwood, Motorola and others.
Anyway, get one of this two options, and you will be just fine. You will have to install the driver for this cable but it is a straight forward thing. Just a few next, next, finish process.
Software requirements to program a Baofeng UV-82
In order to program your radio using a computer you will need to install a piece of software created to program your Baofeng radio.
As many other Baofeng radios you can program the Baofeng UV-82 using Chirp. Chirp is a free software program that can be used to program amateur radios.
It is designed to be easy-to-use, but advanced enough for configure complex radios. Chirp is open source, meaning that anyone can make changes and add new features to the software.
Chirp runs on Windows, Linux and Mac OS, some people managed to make it run on a raspberry. Chirp is very easy to install on Windows and on Mac you just have to execute it once downloaded.
In the specific case of your Baofeng UV-82, Chirp lets you program memories and advanced behaviours of your radio.
Manually programming your 128 channels of your radio will become a nightmare overtime. You will be just fine if only a few channels are needed but if you have plenty of repeaters around and want to be able to create a channel for each one, Chirp is your best option.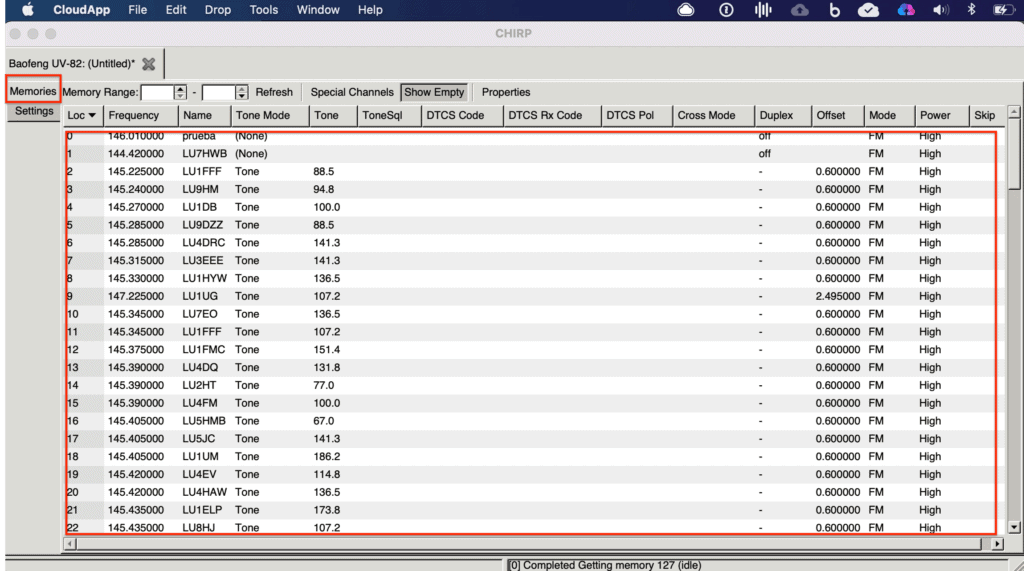 You can get Chirp visiting the download page.
As mentioned before you can program your Baofeng UV-82 from Windows, Linux and Mac. To make it easier for you we have created specific guides for Windows and MAC:
We never had the chance to try to program our radio using Linux yet. Once we get our hands to a Linux computer, I will update this post.
Hope this post have shown you the Baofeng uv-82 programming guide you have been looking for. If you have any questions please feel free to leave a comment. The public reply will help future visitors.