On this post I will show you what I did to use my Kenwood MC-85 on a Kenwood TM-271 VHF radio.
A few weeks ago I bought a Kenwood MC-85 microphone to use with my Kenwood TS-590S. I was pursuing a MC-60 but could not find any at a reasonable price here in Argentina, to my surprise found a MC-85 in really good shape and everything working as it should.
The kenwood MC-85 microphone allows you to operate three different radios with from the same microphone. Since I own a few radios I decided to investigate if I could use the MC-85 microphone on my Kenwood TM-271.
According to the Kenwood tM-271user manual you can use the following microphones on the radio:

Found out that the user manual of the TM-271 indicates nothing about using this Mic on the radio but found that you could use a MC-60 Microphone on a TM-271 radio if you get a connector adapter.
After discovering this I decided to build one of these adapters myself and see if I could use operate the radio from my MC-85 instead of an MC-60.
Kenwood MC-85 on a Kenwood TM-271- MJ-88 adapter pinout
There is no much information about this adapter but after investigating the pinouts of the radio and the microphone itself it is pretty easy to get an idea on how to build one.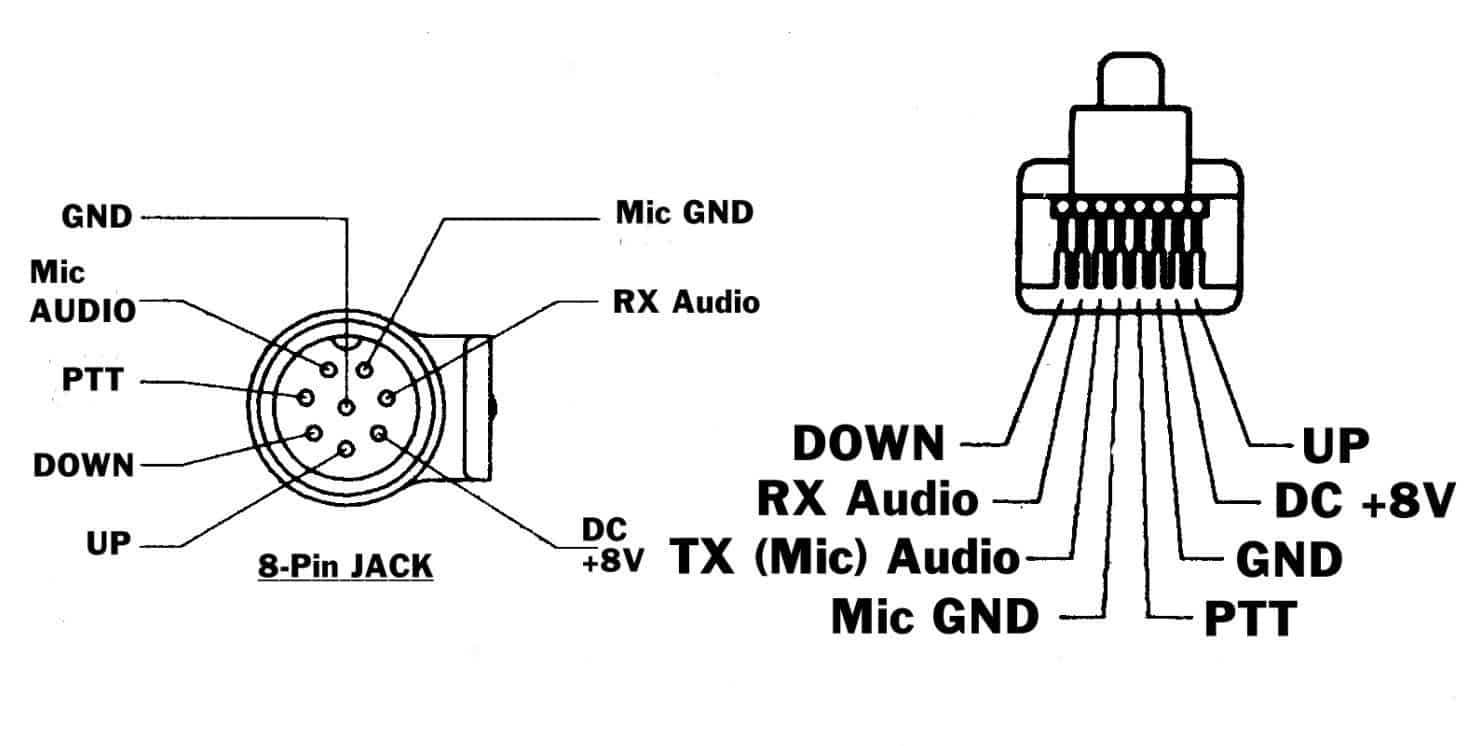 To make it short, if you can buy one of this adapters it will allow you to operate your TM-271 from the MC-85. You can buy the original Kenwood MJ-88 adapter at Amazon or an after market one on ebay.
How to use Kenwood MC-85 on a Kenwood TM-271 VHF radio
If you want to build the adapter yourself, I will share here some photos related to the process of building the adapter on a tight budget.
To build this adapter you will need the following items:
One network patch cord
One 8 pin male din connector
The adapter basically adapts a Din connector to a RJ-45 connector. You can solve half the problem by getting a computer patch cord like the one included with every internet modem or wifi access point.
The other half is a 8 pin male din connector that should replace the other end of the patch cord.
I strongly recommend to get a short patch cord, this is because regular patch cords are not shielded, the longer the wire, the greatest the chances to get some electrical noise induced through cable.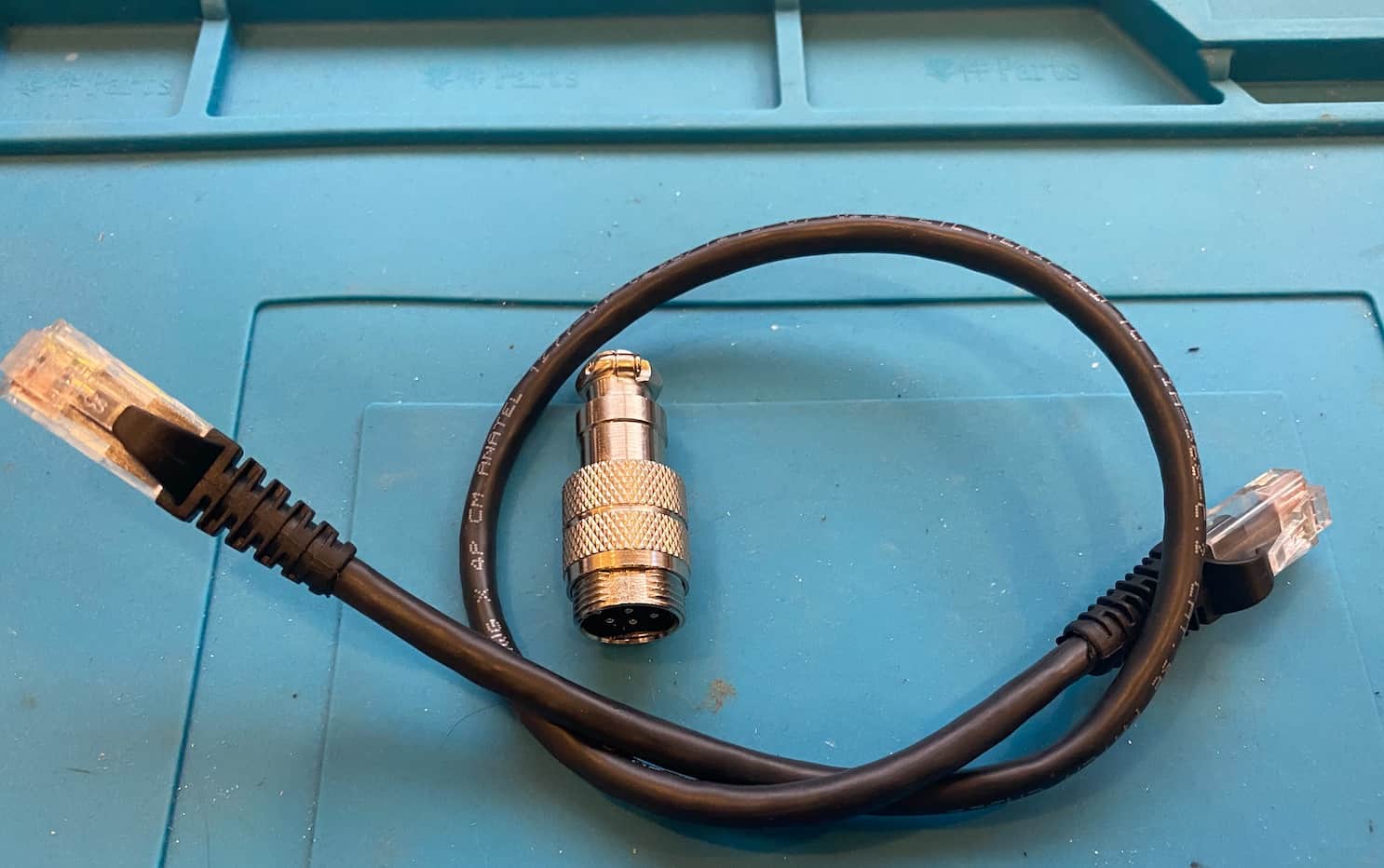 It took me a while, but finally found a metal din connector for this little project. You can find your here and here.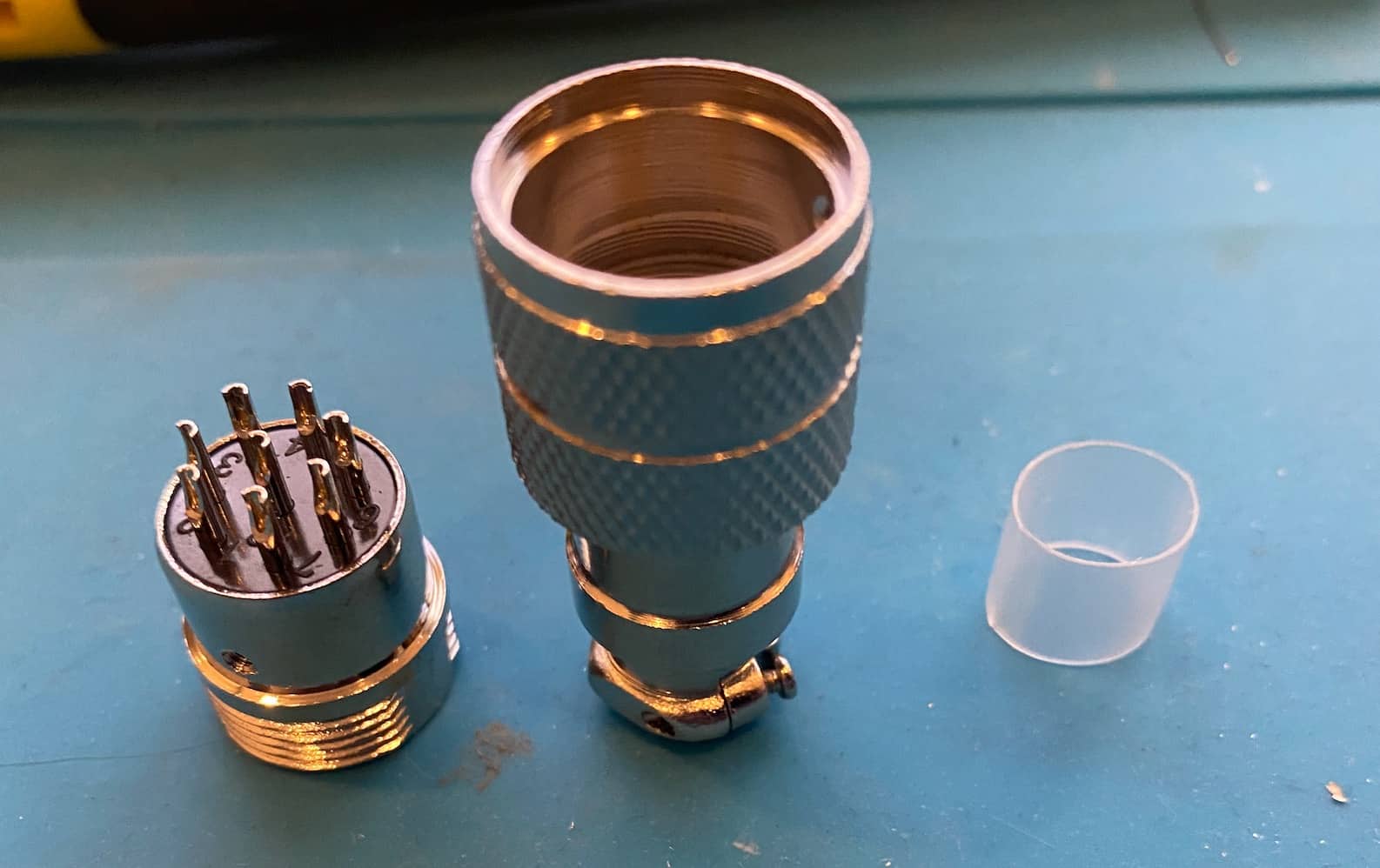 Note, I'm only showing here the cables needed to use the MC-85 with the TM-271. You have to solder the wires using the following scheme: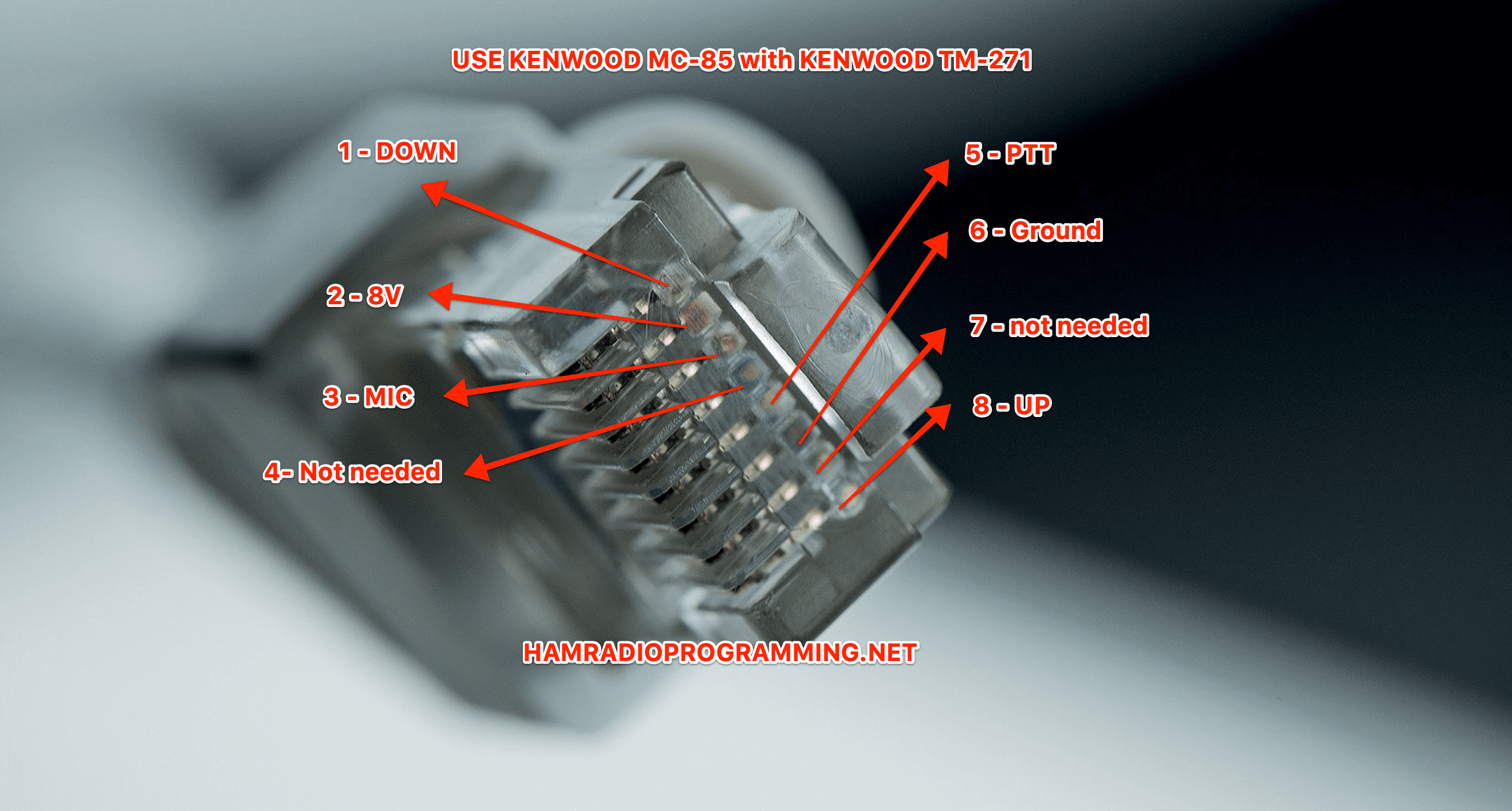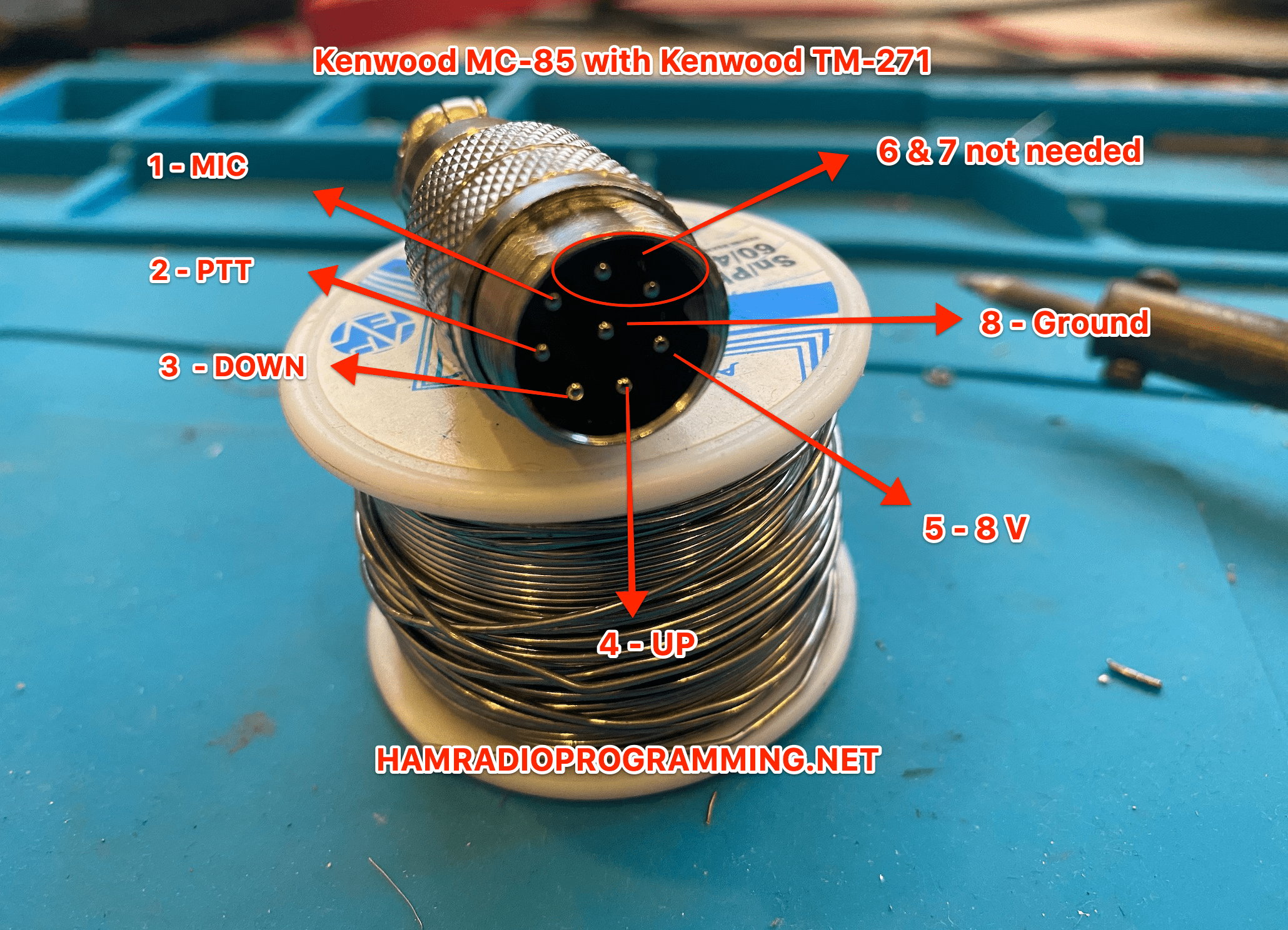 If you follow the instructions as shown in the previous images, you will get an adapter that will allow you to use the Kenwood MC-85 Microphone on a Kenwood TM-271 VHF radio with the UP/DOWN buttons also working.
Hope this post helped you understand how to use a Kenwood MC-85 on a Kenwood TM-271 VHF radio. If you have any questions feel free to leave a comment or post on the Kenwood radio user forum.